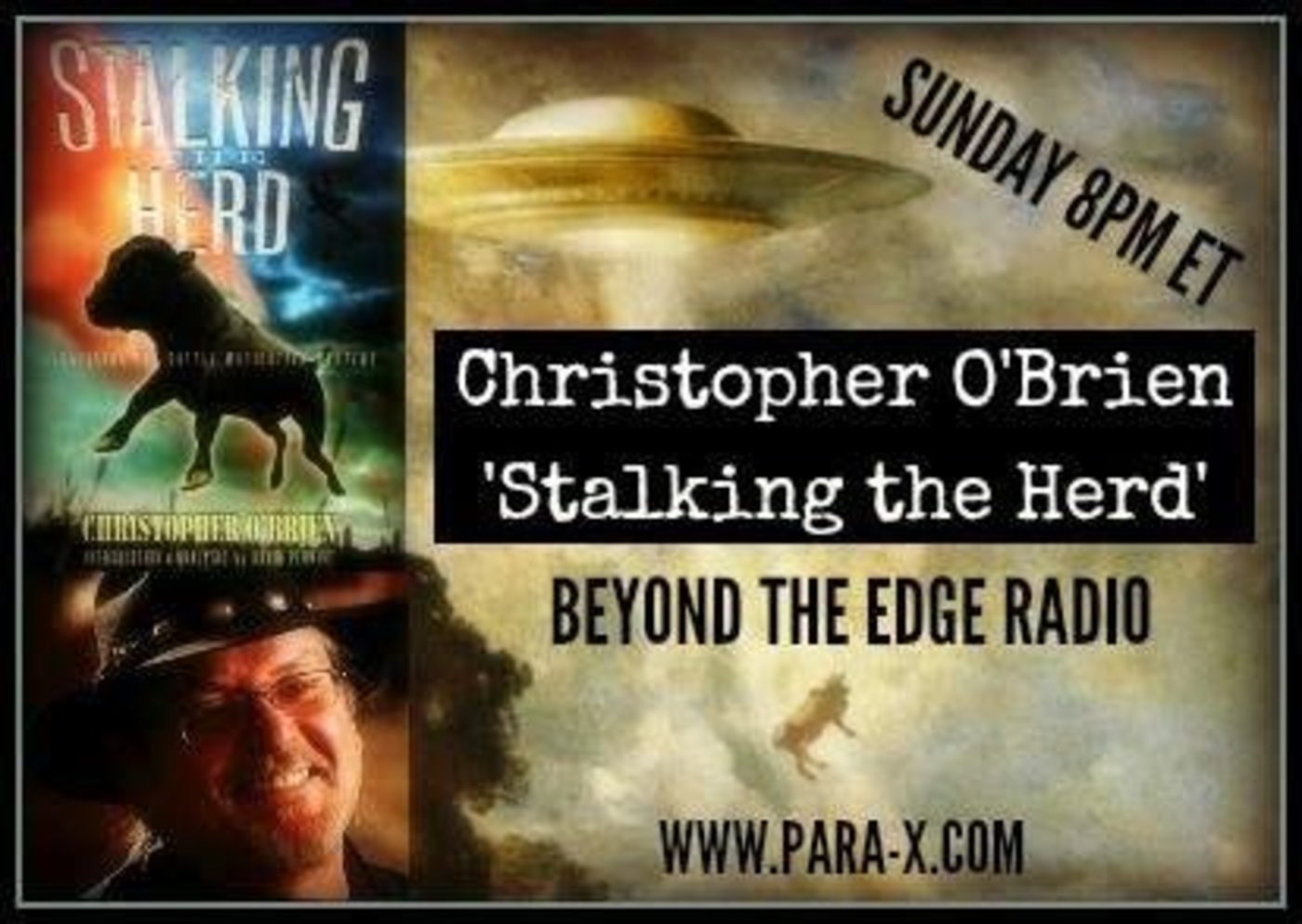 Eric, Lon & Sean as we welcome our colleague, paranormal researcher Christopher O'Brien to 'Beyond The Edge' Radio.
Since 1992, Christopher O'Brien has investigated over one thousand paranormal events reported in the San Luis Valley--located in South-central Colorado/North Central New Mexico. Working with law enforcement officials, ex-military, ranchers and an extensive network of skywatchers, from 1992 to 2002 he documented one of the most intense waves of unexplained activity ever reported from a single geographic region of North America. His ten-year investigation resulted in the three books of his "mysterious valley" trilogy, The Mysterious Valley Enter the Valley: UFOs, Religious Miracles, Cattle Mutilations, and Other Unexplained Phenomena in the San Luis Valley and Secrets of the Mysterious Valley His meticulous field investigation of UFO reports, unexplained livestock deaths, Native American legends, cryptozoology, secret military activity and the folklore, found in the world's largest alpine valley, has produced one of the largest databases of unusual occurrences gathered from a single geographic region. His next book Stalking the Tricksters: Shapeshifters, Skinwalkers, Dark Adepts and 2012 distills his years of field investigation and research into an ingenious unified paranormal theory that is sure to create intense interest and controversy.
His most recent book Stalking the Herd: Unraveling the Cattle Mutilation Mystery addresses questions on who or what is behind cattle mutilations. It also offers an objective look at the history of our venerated relationship with cattle, among the first domesticated livestock. Is there a connection between these ritualistic cattle deaths and humankind's ancient practice of animal sacrifice? Why are there no Brahman cattle mutilations in India where cattle are revered to this day? Are aliens gathering genetic material for unknown purposes? What about the thousands of pounds of scientific forensic evidence? Are some hidden sections of the military conducting secret projects that--for some reason known only to them--involve the mutilation of hundreds of livestock and other warm-blooded animals. Are they monitoring the spread of "mad cow" disease?
Stalking the Herd is an in-depth examination and analysis of this complex, multi-layered mystery and this book scrutinizes the various explanations that have been proposed over the years and proposes new theories that have chilling implications. Stalking the Herd is now available from Chris' website www.ourstrangeplanet.com.
Share
|
Download(

Loading

)