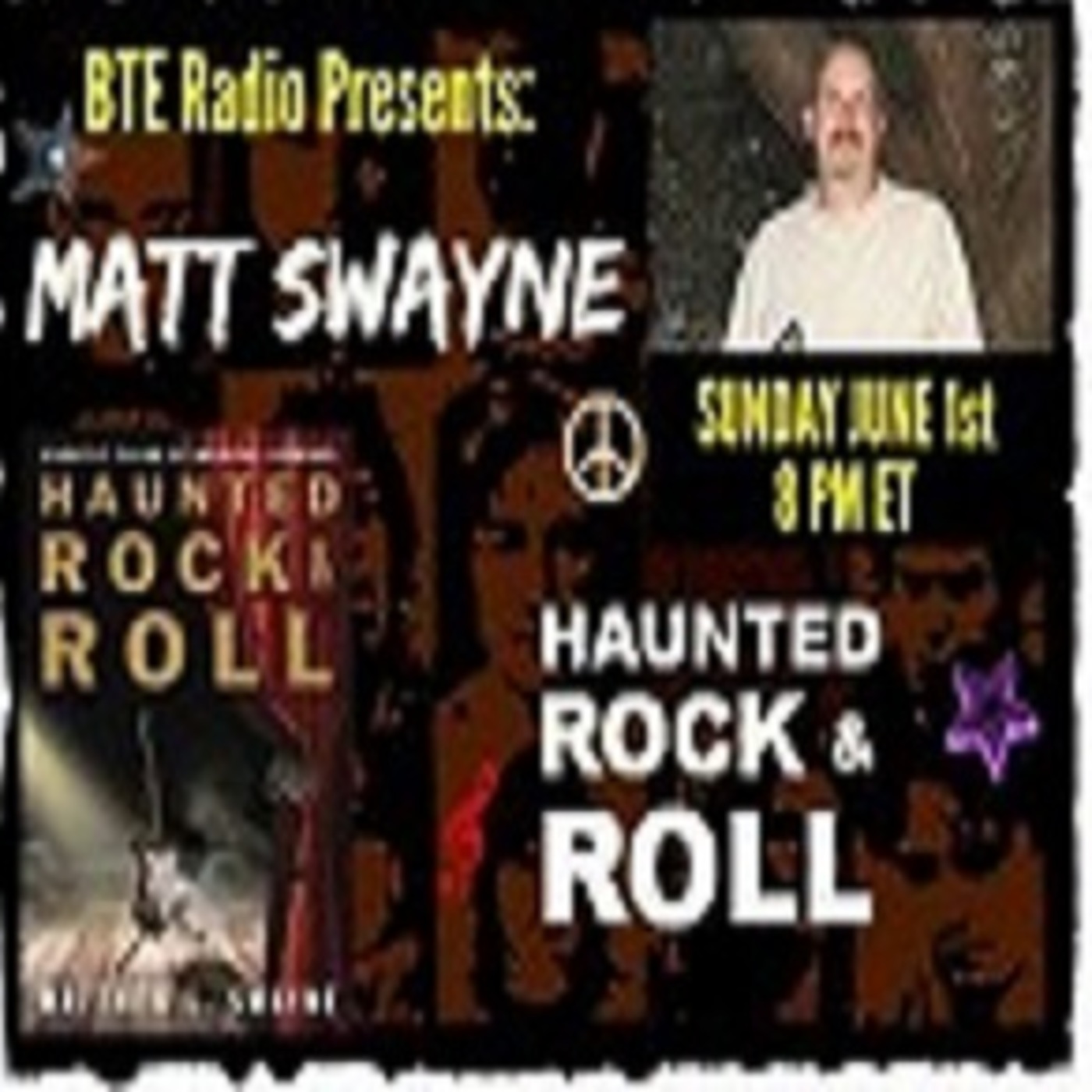 BTE Radio is back this back this week with big news. BTE Radio podcasts can now be heard on KKES FM 102.7 The Hog out of Excelsior Springs, Kansas City and will eventually be heard live as the station over the next few weeks. This week Scott Walton returns in the first half hour to update us on the latest Paranormal/Sci Fi/ Horror Pop Culture news from 8 to 830 then Join Eric, Lon & Sean as we welcome journalist & research writer Matt Swayne to BTE Radio.
Matthew L. Swayne (State College, PA) is a journalist who currently works as a research writer at Penn State. Matt has worked as a reporter and as a music reviewer for several newspapers and online outlets, such as CentreDaily.com and Music.com. He is a regular contributor to the recently revitalized version of Omni Magazine, called Omni Reboot. He writes the Anti-Matter column, which looks at fringe science and the paranormal, for the online magazine. He has also worked on writing projects with Paranormal State's Eilfie Music. Balancing skepticism with an open mind, Matt uses his experience in journalism and interest in both ghostlore and the paranormal to collect and tell stories about the supernatural.-
About Haunted Rock and Roll - Plug in the guitar, raise the curtain, and step onto the haunted stageFrom rock and roll's pioneers to its contemporary rebels, the greatest names live on after death—in unexpected and frightening ways. Discover thrilling stories of Michael Jackson, Jim Morrison, Led Zeppelin, the Beatles, Amy Winehouse, and many more rockers who've been seen haunting their favorite bars, clubs, and homes.
Haunted Rock and Roll covers rock's entire paranormal legacy, allowing you to explore the famous faces, places, and legends that define one of the biggest cultural movements of all time. Experience true stories of rock star ghosts while enjoying trivia and insights from renowned ghost hunters and researchers. Whether they're making demonic deals for fame or being chased into the afterlife under mysterious circumstances, rockers have followed the same motto: live fast, die young, and leave a restless spirit. Join us this Sunday June 1st at 8:00 pm ET/7:00 pm CT - as we return live and welcome back Scott Walton to discuss Paranormal/Sci-Fi Pop Culture and this weeks guest Matt Swayne and Haunted Rock and Roll.
Share
|
Download(

Loading

)