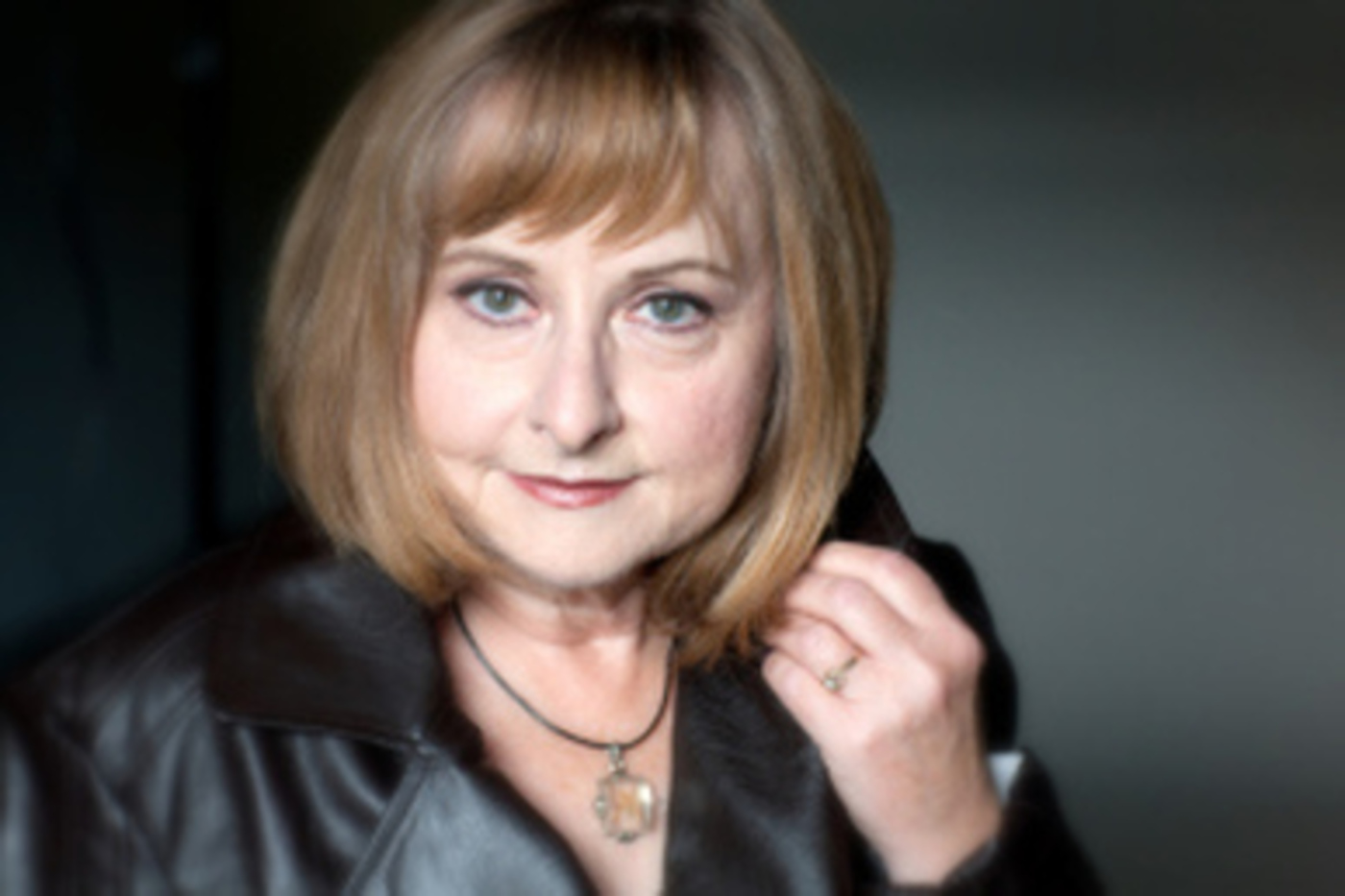 author, investigator and artist with a penchant for Lhasa Apsos and werewolves, living in the Kettle Moraine area of SE Wisconsin. My books include my latest, Real Wolfmen: True Encounters in Modern America (Tarcher/Penguin, August 2012) as well as Weird Wisconsin and Weird Michigan in the B&N Weird US series, sequels Strange Wisconsin and Strange Michigan (Trails Books), Trails titles The Poison Widow, The Beast of Bray Road, and Hunting the American Werewolf, and three volumes in a new Chelsea House YA series,Werewolves, Lake and Sea Monsters, and Mythical Creatures. Most recent areMonsters of Wisconsin, preceded by Haunted Wisconsin: Ghosts and Strange Phenomena of the Badger State, both from Stackpole Books, and The Michigan Dogman, Werewolves and Other Unknown Canines Across the USA fromUnexplained Research. Scroll down for book list with links)
Linda's degree from UW-Oshkosh is in art education, and she taught part time while also working for ten years as a reporter, columnist and cartoonist for The Week, a county newspaper based in Delavan, Wisconsin. She won several first-place national awards from the National Newspaper Association for best feature stories, and additional state awards from organizations such as the Wisconsin Donor Network, Wisconsin Council on Developmental Disabilities, and Wisconsin Coalition Against Domestic Violence. Her editorial cartoons were featured in "Best Editorial Cartoons 1991, 1992, and 1993." illustrates her own books. She has canvassed Wis. and Michigan looking for the strange and offbeat, from outsider artists and giant roadside statues to local cemetery lore, eccentric people and history, to ghost stories and unidentified creatures and UFO's. She put over 5,000 miles on her "weirdmobile" and found enough strangeness to fill both Weird Michigan and Weird Wisconsin for Barnes & Noble in 2006, and the sequels, Strange Michigan and Strange Wisconsin for Trails Books.
I am represented by the amazing Jim McCarthy of Dystel and Goderich Literary Agency. Watch for several other projects including a fantasy series with the first book TBA soon.
And then there is my artist hat, for which I am represented by http://www.artfactoryillustrators.com/ in Elm Grove, Wisconsin.I have illustrated many of my own books.
To contact me regarding a sighting or to book a presentation/talk or appearance fot your radio or TV show, media interview, conference, meeting, school, library or other venue please e-mail me at lindagodfrey99("at" symbol) gmail.com! Program topics include Werewolves and Other Strange Creatures, Weird Wisconsin, Haunted Wisconsin, Weird Michigan, The Michigan Dogman, God Johnson, and The Poison Widow (true historic crime).
www.lindagodfrey.com
Linda S. Godfrey's books
The Poison Widow, a true story of sin,strychnine and murder, Trails Books 2003
The Beast of Bray Road; tailing Wisconsin's werewolf, Trails Books 2003
Weird Wisconsin (coauthored with Richard D. Hendricks), Sterling Publishers 2005
Hunting the American Werewolf ( basis of History Channel show Monsterquest's American Werewolf) 2006
Weird Michigan, Sterling Publishers 2006
Strange Wisconsin; more Badger State weirdness, Winner of 2008 independent publishers best book awards bronze medal Trails Books (Big Earth) 2007
Werewolves, Chelsea House 2007
Lake and Sea Monsters, Chelsea House 2008
Strange Michigan (coauthored), Trails Books 2008) NO LONGER AVAILABLE
Mythical Creatures, Chelsea House 2009
Haunted Wisconsin, Ghosts and strange phenomena of the Badger State,Stackpole 2010
The Michigan Dogman, Werewolves and Other Unknown Canines Across the USA, Unexplained Research 2011
Monsters of Wisconsin, Stackpole 2011
Real Wolfmen: True Encounters in Modern America, Tarcher/Penguin 2012
COMING UP: PUBLIC APPEARANCES TALKS & SIGNINGS
CALENDAR OF APPEARANCES AND SIGNINGS:
Sept. 22 11-6 pm Haunted Rockford Paracon
Sept. 25, 7 pm Central – 30 Odd Minutes TV Show with Jeff Belanger
Sept. 29, 9:30 pm Central – Ghost Village Radio
Oct. 4, 12-1 am Central — Coast to Coast AM Radio
Oct. 10, 10-12 am Central — Ground Zero Radio with Clyde Lewis
Oct. 13, 2 – 3:15 pm — Washington County Historical Society Courthouse Museum, West Bend WI, EVENT CANCELLED
Oct. 16, 2-4 pm EST– interview on The Paracast — broadcast date TBA
Oct. 18, 6:30 pm — Mukwonago Public Library, presentation and signing
Oct. 20, 4-5 pm — Racine Barnes & Noble Horrorfest, talk, sales and signing
Oct. 22, 9:25-9:55 pm EST — The Bryan Eggers Show West Palm Beach FL
Oct. 24, 7 pm — Marshfield Public Library, presentation and signing
Oct. 25, 12:30-1:30 pm — UW-Wood County, Marshfield WI
Oct. 26, 11:30 am – noon EST — KNND-AM Eugene OR
Oct. 26, 7 pm — Burlington Vortex Conference, Burlington WI
Oct. 30, 6 pm — Wautoma Public Library Presentation and Signing
Oct. 31 — Morning Show KTSE AM Sacramento CA
Nov. 4, 8 pm Central — Bigfoot Tonight with Chuck Prahl
Nov. 7, 6 pm — Beaver Dam Public Library
Share
|
Download(

Loading

)